[vc_row][vc_column][vc_column_text]
SUM OF MONEY YOU WISH TO DONATE:
Your donation supports programs that help American Combat Veterans transition and cope with the injuries of war.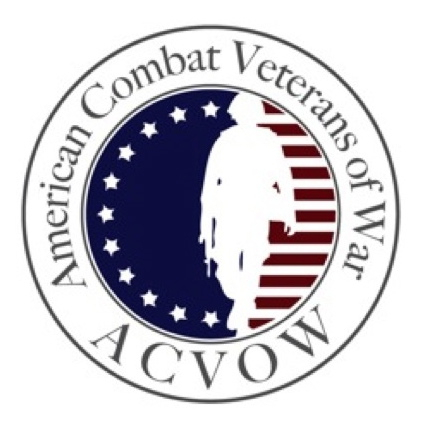 Our Veterans thank you for your donation!
 Supporters and Advocates
We at ACVOW, as well as the military personnel and combat veterans we support, thank all the supporters and sponsors listed below for their generous contribution and unwavering support.
Business/Organization Sponsors

BJ's Restaurant & Brewhouse 5613 Paseo Del Norte Carlsbad, CA 92008 (760) 579-4440

Big Bob's Best Pizza 3617 Ocean Ranch Blvd. Oceanside, CA 92056 (760)231-5050

Rotary Club of Del Mar P.O. Box 552 Del Mar, CA 92014 Email: jkurth1@san.rr.com

Flippin' Pizza 4121 Oceanside Blvd, #203 Oceanside, CA 92056 (760) 726-5260

Krikorian Premier Theatres, LLC 2275 W. 190th Street Suite 201 Torrance, CA 90504 Phone: 310-856-1270 Email: tc@kptmovies.com

Miramar Cafe 7128 Mira Mar Road, #8 San Diego, CA 92121 (858) 695-9167

Mimi's Cafe 2177 Vista Way Oceanside, CA 92054 (760) 721-7170

Southern Contracting Company 559 N. Twin Oaks Valley Road San Marcos, CA 92079 (760) 744-0760 www.southerncontracting.com

Friends of Carlsbad Library 1250 Carlsbad Village Drive Carlsbad, CA 92008 (760) 602-2020

Buddy Bowl Football for Charity P.O. Box 512 Solana Beach, CA 92075 (858) 720-0068 Federal Tax I.D. # 02-0695379

Government Supporters and Organizations

Congressman Bob Filner Chair of the Committee on Veterans Affairs 333 F Street, Suite A Chula Vista, CA 91910 (619) 422-5963 (See Endorsement Letter) Congressman Brian Bilbray U.S. Representative Brian Bilbray 2348 Rayburn House Office Building Washington, D.C. 20515 Phone: 202-225-0508 Fax: 202-225-2558 Congresswoman Susan Davis Chair on Personnel, House Armed Services Committee 4305 University Avenue Suite 515 San Diego, CA 92105 Phone: (619) 280-5353 Fax: (619) 280-5311 (See Endorsement Certificate) Councilman Todd Gloria 202 "C" Street, MS #10A San Diego, CA 92101 Telephone: (619) 236-6633 Fax: (619) 595-1481 (See Endorsement Resolution) Mayor Jerry Sanders City Administration Building 11th Floor, 202 C Street San Diego, CA 92101 Phone: (619) 236-6330 Fax: (619) 236-7228 (See Endorsement Letter) Councilman Kevin Faulconer See Endorsement Letter 202 C Street, MS #10A San Diego, CA 92101 Telephone: (619) 236-6622 Fax: (619) 236-6996 Councilman Carl DeMaio 202 "C" Street, MS #10A San Diego, CA 92101 Telephone: (619) 236-6655 Fax: (619) 238-0915 Congressman Darrell Issa Chairman of the Oversight & Government Reform Committee House Judiciary Committee 1800 Thibodo Road Suite 130 Vista, CA 92081 Telephone: (760) 599-5000
[/vc_column_text][/vc_column][/vc_row]